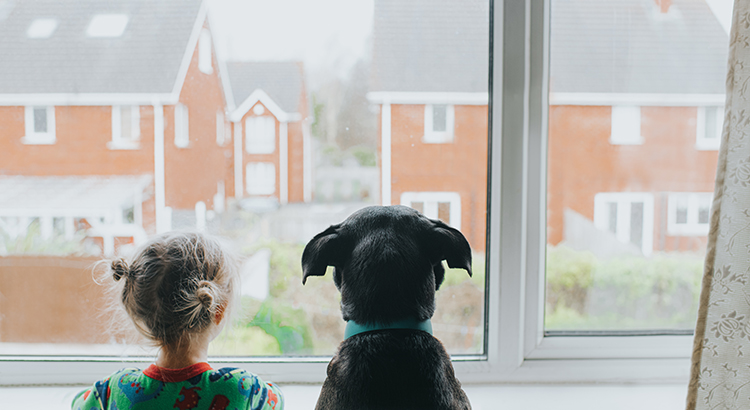 If you're looking for a home to purchase right now and having trouble finding one, you're not alone. At a time like this when there are so few houses for sale, it's normal to wonder if you'll actually find one to buy. According to the National Association of Realtors (NAR), across the country, inventory of available homes for sale is at an all-time low – the lowest point recorded since NAR began tracking this metric in 1982. There are, however, more homes expected to hit the market later this year. Let's break down the three key places they'll likely come from as 2021 continues on.
1. Homeowners Who Didn't Sell Last Year
In 2020, many sellers decided to pause their moving plans for a number of different reasons. From health concerns about the pandemic to financial uncertainty, plenty of homeowners decided not to move last year.
Now that vaccines are being distributed and there's a light at the end of the COVID-19 tunnel, it should bring some peace of mind to many potential sellers. As Danielle Hale, Chief Economist at realtor.com, notes:
"Fortunately for would-be homebuyers, we expect sellers to return to the market as we see improvement in the economy and progress against the coronavirus."
Many of the homeowners who decided not to sell in 2020 will enter the market later this year as they begin to feel more comfortable showing their house in person, understanding their financial situation, and simply having more security in life.
2. More New Homes Will Be Built
Last year was a strong year for home builders, and according to the National Association of Home Builders (NAHB), 2021 is expected to be even better:
"For 2021, NAHB expects ongoing growth for single-family construction. It will be the first year for which total single-family construction will exceed 1 million starts since the Great Recession."
With more houses being built in many markets around the country, homeowners looking for new houses that meet their changing needs will be able to move into their dream homes. When they sell their current houses, this will create opportunities for those looking to find a home that's already built to do so. It sets a simple chain reaction in motion for hopeful buyers.
3. Those Impacted Financially by the Economic Crisis
Many experts don't anticipate a large wave of foreclosures coming to the market, given the forbearance options afforded to current homeowners throughout the pandemic. Some homeowners who have been impacted economically will, however, need to move this year. There are also homeowners who didn't take advantage of the forbearance option or were already in a foreclosure situation before the pandemic began. In those cases, homeowners may decide to sell their houses instead of going into the foreclosure process, especially given the equity in homes today. Lawrence Yun, Chief Economist at NAR, explains:
"Given the huge price gains recently, I don't think many homes will have to go to foreclosure…I think homes will just be sold, and there will be cash left over for the seller, even in a distressed situation. So that's a bit of a silver lining in that we don't expect a massive sale of distressed properties."
As we can see, it looks like we're going to have an increase in the number of homes for sale in 2021. With fears of the pandemic starting to ease, new homes being built, and more listings coming to the market prior to foreclosure, there's hope if you're planning to buy this year. And if you're thinking of selling and making a move, doing so while demand for your house is high might create an outstanding move-up option for you.
Bottom Line
Housing demand is high and supply is low, so if you're thinking of moving, it's a great time to do so. There are likely many buyers who are looking for a home just like yours, and there are options coming for you to find a new house too. Contact a local real estate professional today to see how you can benefit from the opportunities available in your local market.
The post Are There Going to Be More Homes to Buy This Year? appeared first on Keeping Current Matters.